Identiv's Velocity Vision Awarded Platinum 2021 Govies for Video Management Systems
April 26, 2021
Powerful end-to-end solution recognized for enabling real-time visual intelligence to detect threats, mitigate loss, and improve overall security operations
FREMONT, Calif., April 26, 2021 — Identiv, Inc.,  (NASDAQ: INVE), a global leader in digital identification and security, today announced that Velocity Vision won Platinum in Security Today's 2021 Govies Government Security Awards. 

Velocity Vision is a unified, open-platform video management system (VMS) built to provide a data-enabled security solution delivering intelligence in a single-pane-of-glass view. This powerful, open API security platform works with existing investments and provides complete situational awareness. It integrates with renowned Hirsch Velocity Software for an end-to-end security solution with real-time threat detection and loss mitigation for any size customer or any scale of facility. 
The Govies honors outstanding government security products in a variety of categories. Identiv's win is even more notable as participation in the program was greater than ever this year. An independent panel of security-based judges named Velocity Vision a Gold winner after the solution checked all boxes in criteria including features, innovation, user friendliness, interoperability, quality, design, market opportunity, impact in the security industry, technical advances, and scalability.
"Identiv is honored to be recognized by The Govies for the second year in a row," said Mark Allen, Identiv GM, Premises. "The past year has been unpredictable for the industry and the successful launch of Velocity Vision has offered organizations the data-enabled, sophisticated decision-making tool they need. This is yet another testament to our proven security solutions and the incredible support of our best-in-class partners."
Identiv's origins in high-end government security means Velocity Vision features the most highly protected attack surfaces and is designed from the core to meet security, compliance, management, and administration requirements, no matter the market or size of the organization. Velocity Vision enables anywhere operations and leverages on-premises, cloud, hybrid, and mobile platforms. The platform scales up to 1,000s of devices, supports 8,500+ camera models, and combines with 15,000+ ONVIF-compliant solutions. Velocity Vision works with technologies from over 100 ecosystem partners to provide the latest in artificial intelligence (AI), GPS, access control, and building management.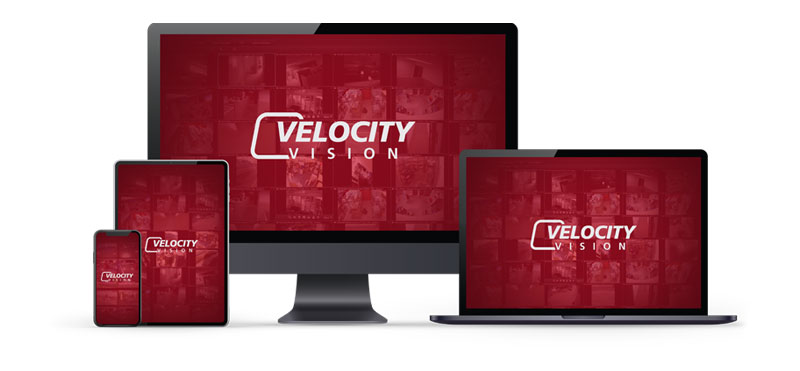 "It is apparent that the COVID-19 pandemic had very little effect upon product development and deployment in the government security sector. We have seen a tremendous response from manufacturers who support the government vertical," said Ralph C. Jensen, Security Today magazine editor in chief. "We appreciate all the manufacturers who labor diligently to ensure security in the government space, including federal, state, local and Native American jurisdictions. We're pleased to honor these winners and thank all those who participated in this amazing process."
Velocity Vision will be highlighted in an upcoming issue of Security Today. To learn more or demo the platform, call +1 888.809.8880, contact sales@identiv.com, or request a meeting. 
About Identiv
Identiv, Inc. is a global leader in digitally securing the physical world. Identiv's platform encompasses RFID and NFC, cybersecurity, and the full spectrum of physical access, video, and audio security. Identiv is a publicly traded company, and its common stock is listed on the NASDAQ Stock Market LLC in the U.S. under the symbol "INVE." For more information, visit identiv.com.
Identiv Media Contact:
media@identiv.com