Meet our fearless leaders, the Identiv Management Team.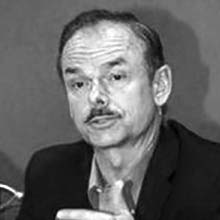 Steven Humphreys
Chief Executive Officer, Director
Steven Humphreys was appointed Identiv CEO in September 2015 and has been a member of the Board of Directors since 1996.
Mr. Humphreys brings over three decades of industry experience as a leader of security technology companies, focusing on government-grade logical and physical access control, secure credentials and digital identity solutions, and RFID and mobile app software. The companies he's led include SCM Microsystems (early developer of CAC/PIV readers and apps), ActivCard (CAC card specification, platform and apps), Hirsch/Identiv (low-cost/high-security access control), and others.
Mr. Humphreys holds a B.S. degree from Yale University and M.S. and M.B.A. degrees from Stanford University.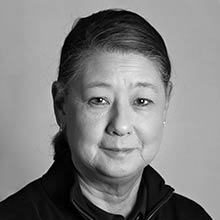 Sandra Wallach
Chief Financial Officer
Sandra Wallach was appointed Identiv Chief Financial Officer in February 2017.
Prior to joining Identiv, Ms. Wallach was the VP Finance for MiaSole, a thin film solar technology company, where she was responsible for all aspects of accounting, insurance, valuations, treasury, audit, and financial planning and analysis, as well as CFO for subsidiary Global Solar. Prior to that, she served as CFO of San Francisco-based UBM Tech, a wholly owned subsidiary of UBM LLC, and VP Finance at Juniper Networks (from 2008 – 2011) as well as holding different financial management positions with Intuit (2003 – 2007). Before joining Intuit, Ms. Wallach served as CFO of General Electric's (GE) Industrial Systems, Drives & Controls division. Previously, she held a range of financial and management positions since joining GE in 1986.
Ms. Wallach holds a B.A. in Economics and Public Policy from the University of California at Berkeley. She is a certified Six Sigma Master Black Belt (GE), certified in Change Management (DMAIC, DFSS), and has been nominated to serve as Corporate Leader in Diversity, on Women's Networks, and in Community Service.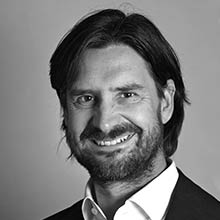 Dr. Manfred Mueller
COO and General Manager, Identity
Dr. Manfred Mueller was named Chief Operating Officer of Identiv in September 2013. As a result of the diverse roles he has held at Identiv – including sales, marketing, product management, business development, and investor relations – he has a deep understanding of the company's technology, markets, customers, stakeholders and operations.
Dr. Mueller joined Identiv in 2000. Before joining Identiv, Dr. Mueller was responsible for strategic investments, product development, and M&A activities for BetaResearch GmbH, the digital TV division of the German Kirch Group.
Dr. Mueller holds M.S. and Ph.D degrees in Chemistry from Regensburg University in Germany and an M.B.A. from the Heriot Watt University in Edinburgh, Scotland.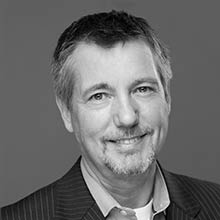 Mark Allen
General Manager, Premises
Mark Allen was appointed Identiv General Manager, Premises in January 2016. Mr. Allen has been with Identiv since 2003, most recently in a product manager role. He has more than 29 years of practical experience in technology at start-ups and public companies, ranging from programming, software development, and engineering to business development, R&D, and operations.
Prior to joining Identiv, Mr. Allen was Founder and President at Preferred Business Solutions Inc. from June 1999 to September 2003. Prior to Preferred Business Solutions, he served as VP Engineering at Access 360 from August 1994 to June 1999. His previous positions also include Software Development Manager at The Orange County Register and Lead Programmer Analyst at Security Pacific Financial Services.
Mr. Allen majored in Computer Science, Math, Commerce, and Physics at Kings Norton in the United Kingdom.
Mike Taylor
Vice President of Global Sales
Mike Taylor joined Identiv in July 2020 as Vice President of Global Sales. Mr. Taylor brings more than 20 years of long, deep sales and channel-building experience and leadership across access control and video, in both enterprise businesses and progressive early-movers.
At AMAG Technology, Mr. Taylor served as Vice President of North American Sales where he led strategic sales and growth initiatives focused on expanding adoption of the company's technologies. Prior to AMAG, he ran North American Sales for Brivo Systems and Milestone Systems, and most recently led Global Sales for Razberi Technologies.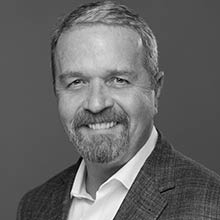 Steve Dunlap
Thursby President
Steve Dunlap joined Identiv and was appointed Thursby President in August 2019.
Prior to joining Identiv, Mr. Dunlap was PM and BD at Apptricity Corporation from September 2011 to August 2019, Director of Sales and Marketing at L-3 Communications from April 2011 – September 2011, Director of Business Development at Textron Defense Systems from February 2005 – April 2011, and also held leadership roles at Crane Wireless Monitoring Solutions and PrimeCo.
Mr. Dunlap earned his BBA in Marketing and Economics from Rawls College of Business at Texas Tech University.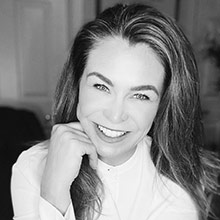 Leigh Dow
Vice President, Global Marketing
Leigh Dow was appointed Identiv Vice President of Marketing in November 2020. Ms. Dow brings more than 20 years of marketing, branding, and public relations leadership to the team, 14 of those in the Fortune 100.
Ms. Dow started her career in government affairs, working for the Governor of Florida's press office and then-US Senator Bob Graham. At Honeywell, she was the Global Service Delivery Design Director, designing product go-to-market programs and the customer support experience. Prior to that, she was the Aerospace eCommerce Director, where she led the $1B Aerospace online sales channel and online marketing. She began working in the tech industry at Intel, managing immigration and Department of State programs in government affairs, and then marketing and public relations at Intel, including product marketing, event marketing, online marketing, and other marketing campaigns and programs.
In 2011, Ms. Dow founded and built a multimillion-dollar agency, consistently named one of the top 20 marketing firms in Arizona. She was a 2018 Phoenix Business Journal Outstanding Women in Business honoree and was just announced as a 2020 Phoenix Business Journal Most Admired Leader honoree. She's a member of the Phoenix Business Journal Leadership Trust and the National Small Business Administration Leadership Council. Leigh has won 23 American Marketing Association Spectrum Awards and 8 Public Relations Society of America Copper Anvil Awards. She is a frequent speaker on marketing topics and contributed content author.
Ms. Dow holds an M.B.A. specialized in Technology Management and a B.S. in Political Science with a focus on geopolitical strategy.